Dear my friend in Germany
Dear my friend,
Now we can feel the breath of early summer in Tokyo. How are you getting along?
Sorry for the late reply.
Because of crowded schedule, I didn't mail you back sooner. I transferred to the new office in April, I spent very busy every day. I'm sick of working overtime every day...
Anyway,
Thank you for the lovely birthday present!!!
We ate those sweets immediately! I use those pretty things( the mug and the pouch) in my office now.
These body fragrances are very mild and good. I like fragrances of such nature.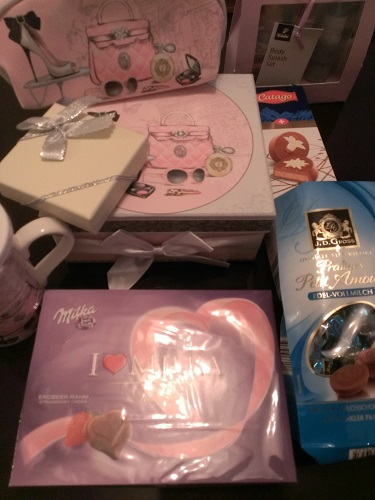 I really look forward to wearing the bracelet in summer!!!!
I report my trips of 2013 to you.
in August
My best friend and I went to Hong Kong.
We love Hong Kong food, culture people and nature.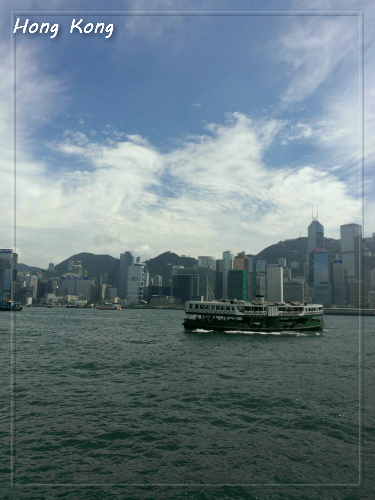 It was our 13th time trip to Hong Kong.
Hong Kong is an energetic city.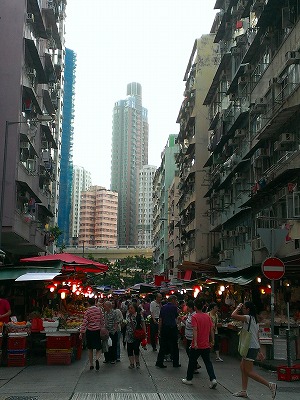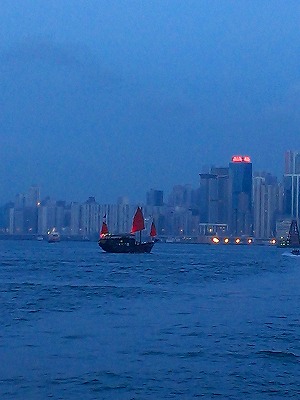 We ate super delicious food and sweets at cheap, local eating places.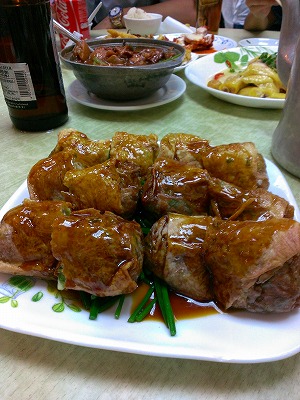 I especially love this milk pudding which made of milk and ginger.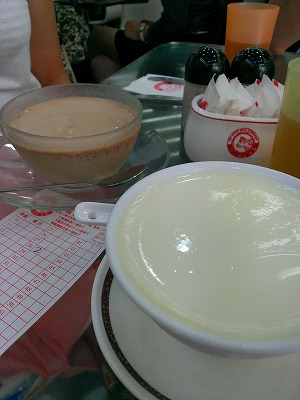 It was a well-known pudding originating in Macao. It was slightly sweet and rich milk taste.
in September
My husband and I went to Hawaii "Big Island."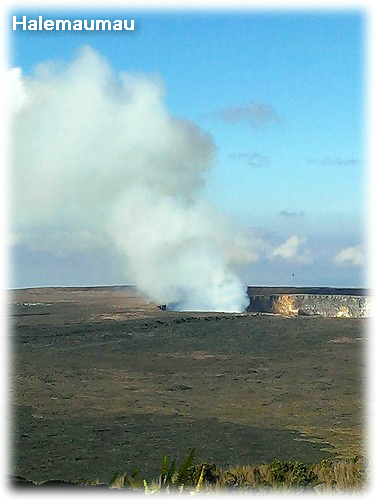 It was amazing!! There were a lot of surious things!!
We stayed at Mt.Kilauea. it's an active volcano. Our hotel is on the rim of Halemaumau Crater.
The active crater was just outside my room!!!!!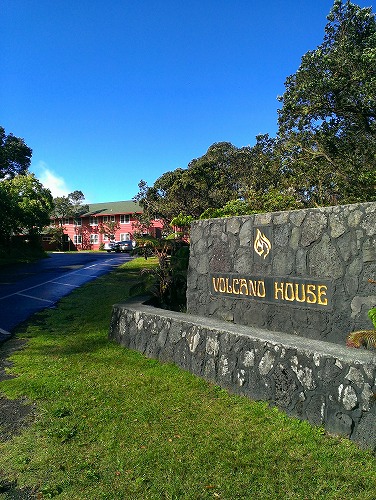 The land was covered by lava.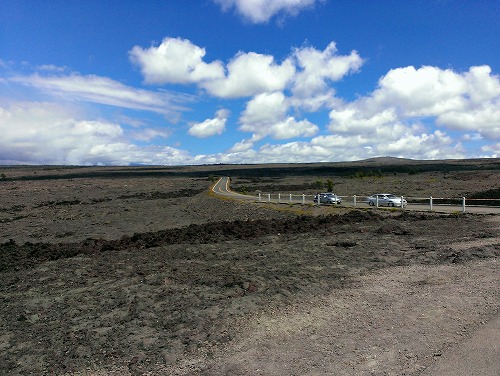 After two days at the side of the volcano, we moved to the beach resort.
We spent around at such fantastic beach and in the sea and had a great time.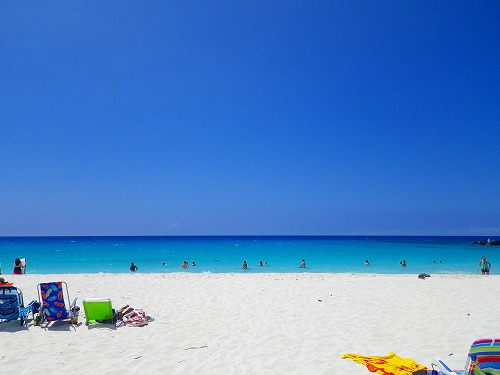 in December
Our trip to Maui was very nice!!!!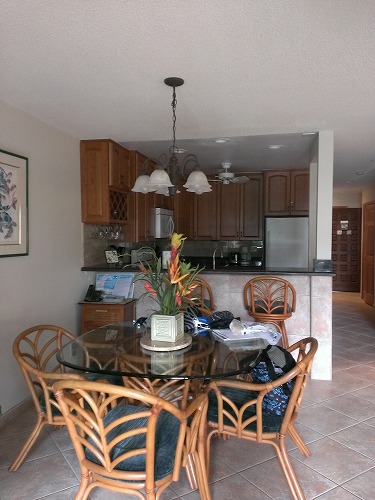 We stayed in a condominium in Kihei in southern Maui.
The room was just redecorated in last January, so, it's very beautiful and comfortable.
Do you know " Heavenly Hana?"
Hana is a small village located southeast of Maui. But it is one of world famous villages.
Hana is one of a little lands where Hawaiian abundant nature is preserved.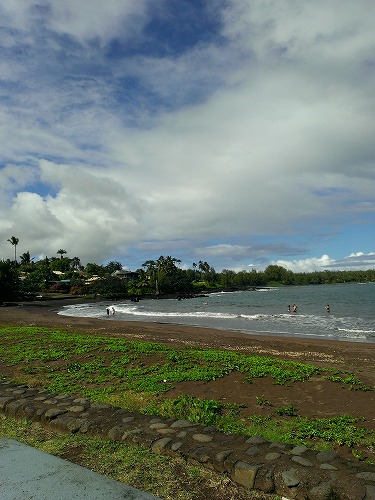 However, the road to Hana was long and steep.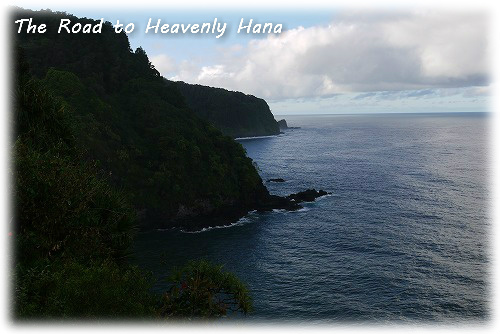 There're more than 600 curves, many one lane bridges and the edge of the road seemed to collapse at any moment!!
It was uneasy 4 hours driving.
Finally we arrived at a peaceful and beautiful village.
That's why, it is said that Hana is a village such as heaven.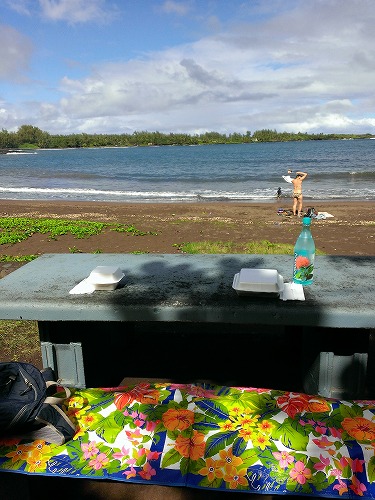 We enjoyed our lunch at beautiful Hana Bay.
It was a truly fantastic experience for us.
Although we didn't have any money we were always traveling last year.....
But we are thinking about traveling overseas next summer.
We will work hard and save money!
We look forward to seeing you in Germany some day.
My husband loves beer. He always says that he wants to drink genuine German beer.
Please give my best regards to your family.
nemo

おいしいごはんのためなら、どこまでも行きます。現在香港とスペインを熱烈偏愛中。

by nemo
S
M
T
W
T
F
S
1
2
3
4
5
6
7
8
9
10
11
12
13
14
15
16
17
18
19
20
21
22
23
24
25
26
27
28
29
30
31
カテゴリ
全体
ごあいさつ
たび
旅のアーカイブ
国内旅行
2013_Hawaii
2014_Greenland
2014_Taiwan
2014_iceland
2015_Kauai
2015_Spain(Canarias)
2016_Hong Kong(2月)
2016_okinawa(8月)
2016_HongKong(9月)
2016_Cebu
2016_okinawa(12月)
2017_Hong Kong
2017_okinawa(5月)
2017_Singapore
2017_okinawa(8月)
2017_Kenya & Namibia
2018_HongKong
2018_Hawaii
2018_Taiwan
2019_HongKong
2019_New Zealand
ごはん★おやつ
音楽とか舞台とかフラメンコとか
白黒猫
写真
雑記
未分類
最新の記事
以前の記事
2019年 05月
2019年 04月
2019年 03月
2019年 02月
2019年 01月
more...
最新のコメント
フォロー中のブログ
Bon Copain!
ヤッケブースでパンケーキ!
うひひなまいにち
おひとりさまの食卓plus
un_voyage♪♪
moment
ロンドンの食卓
ミットゥンのFood i...
Paris et des...
外部リンク
ブログジャンル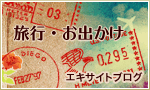 画像一覧
タグ
香港
海外旅行
写真
国内旅行
沖縄
ホテル
レストラン
カメラ
猫
spain
検索
ブログパーツ
このブログに掲載されている写真・画像・イラストを無断で使用することを禁じます。